In the small village of Horred, along Route 41 between Borås and Varberg, craftsmanship is pouring through the walls of the buildings and the hands of its people. Despite its modest size, the spot is characterized by several traditional companies – one of them being Horredsmattan.
Horred is a area full of spirit and a deeply rooted tradition of craftsmanship, just like many other areas in the Sjuhärad region. Residents of Sjuhärad started weaving textiles in their homes already in the 1500's and by the end of the 1900's, the region was responsible for half of Sweden's textile export. Despite the prominent traditions and classic Swedish designs of Sjuhärad and Horred, there's also a strong will and courage to try new things. Just like back in 1956 when the Brogeby brothers came across a batch of unsold raincoats, so they cut them in pieces and decided to try weaving rugs using the strips of fabric.
That was the start of Horredsmattan.
The history of the rag rug is based on frugality. The idea was that everything must be put to use, which is why the rugs were initially made of patches, rolled hair yarn, horsehair, straw, wicker, heartwood and old unfixable nets. It wasn't until the 1860's, when paper production moved on from rags to wood, that people began using fabrics and old clothes. The women in the area would get together for a "sloppy party" to cut rags and have coffee and cake together. The rags were then sewn together into long strips. It was easiest to make miscellaneously colored strips out of leftover fabric.
Did you know? Today we are able to determine in which area rugs were made and what clothes were worn at that time solely based on the kinds of fabric used.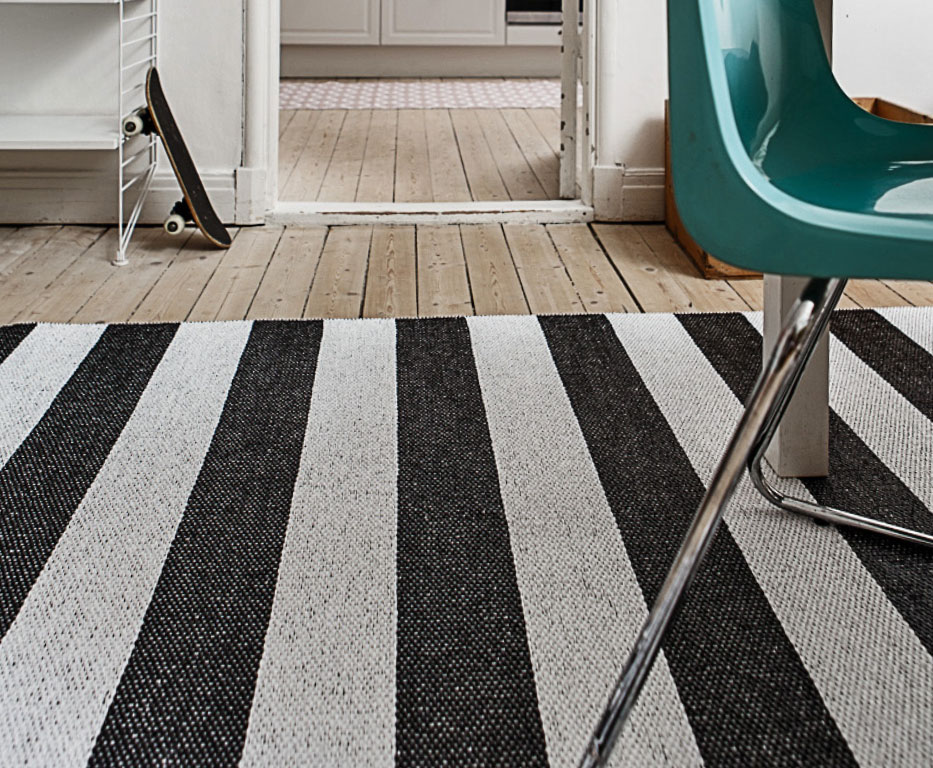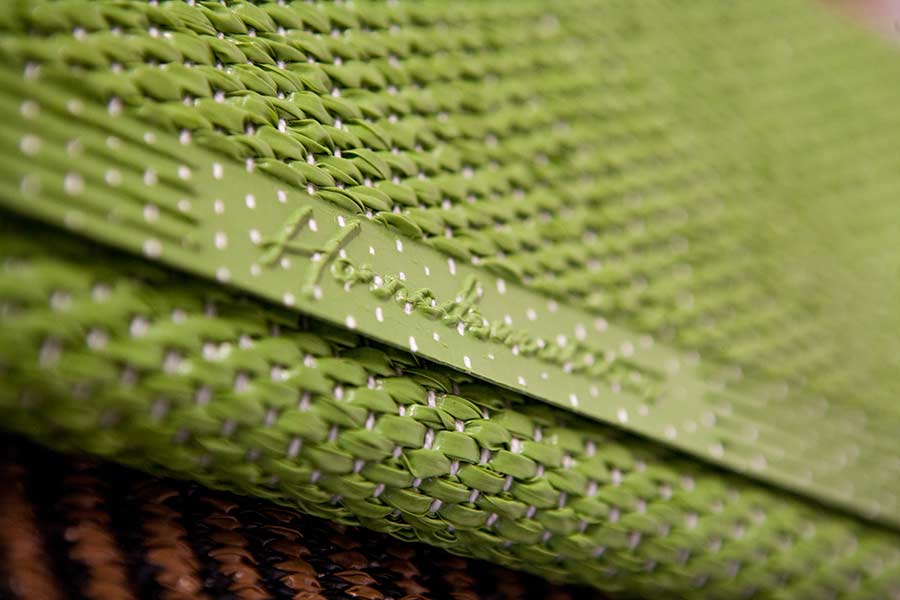 When the Horred rug was born in the middle of the 1900's, the plastic rug replaced the rag rug as the most popular rug out there. This trend is still in place – and has even increased over the last 10 years. But customer demands are higher than ever and more and more people are today looking for locally produced and environmentally friendly alternatives. To meet this demand, our rugs are made out of plastic, yarn, or a combination of both. All of these materials are REACH certified, meaning the rugs don't contain hazardous substances. The plastic material comes from the neighboring company Gislaved Folie, which is extremely environmentally aware. They were environmentally certified in 1997 under the ISO 14001 act and has signed the world's first environmental program for PVC products. As progress is made in the plastics industry, we are always rigorous at replacing things that might be harmful to both humans and the environment.